Just like this bunny, my new job has me hopping from place to place.
So it finally happened. I packed up my bags and moved to Kingston for a month. I always find it amazing how you can know something is coming up in your life but still feel emotional when the day finally arrives.
Well, the day came and went, and while my emotions are still all over the place, I was really proud of myself for managing to get on that plane and not take my entire yarn stash with me.
Now for some this may not seem like an actual issue but for me, I had a hard time merely wrapping my mind around what skeins would make the trip with me. You might be laughing right now, but it was tough guys!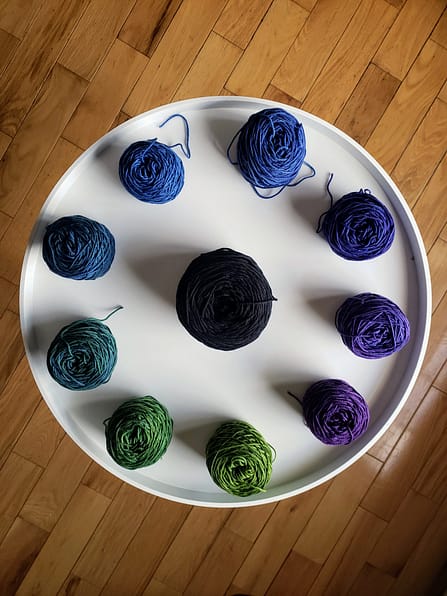 Yet, I managed to put my big girl pants on and not to bring my entire collection with me by sticking to projects I knew I could potentially get done in time. I put the Celtic shawl back on needles because it needs to get done and packed a sock project I started before I left. I also packed the yarn for the dovetail shawl and some spare (what I like to call emergency) yarn because it's pretty, speckled, locally dyed in NB and all of that criteria reminds me of home.
(Also, I just knit the cutest pair of socks with yarn I got from the same NB dyer, Diamond DyeWorks, and it is now one of my favourite pairs. I've worn it every day since blocking it so of course, I had to pack another).
Luckily, Kingston is right on the water of Lake Ontario (it's also a university town), so it eerily reminds me of Fredericton and helps me feel a little more settled. I'm not much of a big city gal, so it's nice to be staying in a small, quiet community for the next four weeks. I'm here for work so posting might be limited but be sure to follow me on Instagram for quicker updates to my little adventure.
I might even be able to sneak in a quick visit to Knit Traders in downtown Kingston. Ha! You thought I wasn't going to buy yarn after bringing so much with me, didn't you? It makes me happy that I can still keep you on your toes 🙂